eCommerce Management Services
Growrush Digital ecommerce experts bring years of industry experience to the table, pairing proven strategies with a strive for new data-driven tactics. Count on us for increasing your online sales and driving smart digital strategy to maximize your bottom line.
eCommerce Product Management
Our product management services including product listing optimization, complete ecommerce design of product pages and templates, product title and description content creation, and more. The product page is the main page that online buyers will see whether that is on your website or on a marketplace, thus making it essential to optimize.
eCommerce Inventory Management
We will manage your product inventory and integrate it with your current inventory system to make sure you do not have a stock-out or oversell your products. Since Shopify is currently the most recommended ecommerce store platform, we do complete Shopify inventory management and use that to build your online store. Although we recommend Shopify, we can also work with WooCommerce, BigCommerce, Wix, and Squarespace if you have a strong preference for that.
Depending on the type of products you are selling, PPC (Pay Per Click) advertising campaigns can be a very effective way to bring in customers and drive sales. We will do a complete set up of your PPC campaign with all visuals and content and then do ongoing maintenance to adjust it as needed to make sure your campaign budget is being optimally used to maximize your ROI.
eCommerce Digital Marketing
An essential part of ecommerce services is smart digital marketing. Using data-driven insights, we create your product content using best SEO practices to make sure your products rank high in Google search result as well as marketplace search results. We also research new opportunities for growing your ecommerce store such as new product introductions, new verticals to enter, social media advertising campaigns, and various high potential activities that will boost your online business.
Professional eCommerce Management Company
Our team consists of experienced ecommerce managers who have been in the ecommerce game for many years, both selling on their own website in addition to selling on marketplaces. Having a dedicated ecommerce manager on your side is an investment that will brings you healthy returns for your online store. Rather than hire an ecommerce expert and pay a fixed salary, work with a results-driven ecommerce service company who's dedicated to your success from day one.
We have started, grown, and actively manage our own digital commerce stores so we understand exactly what it takes to sell products on your website and on the world's biggest marketplaces like Amazon, eBay, Walmart, Etsy, Bonanza, Mercari, Wish, and more. Through our own experience running online stores, we have learned over the years the exact strategies and type of ecommerce marketing needed to make an ecommerce store successful. Think ecommerce product management, inventory management, product pricing strategies, product grouping and categorization, PPC management, conversion-driven campaigns, and multi-channel inventory management.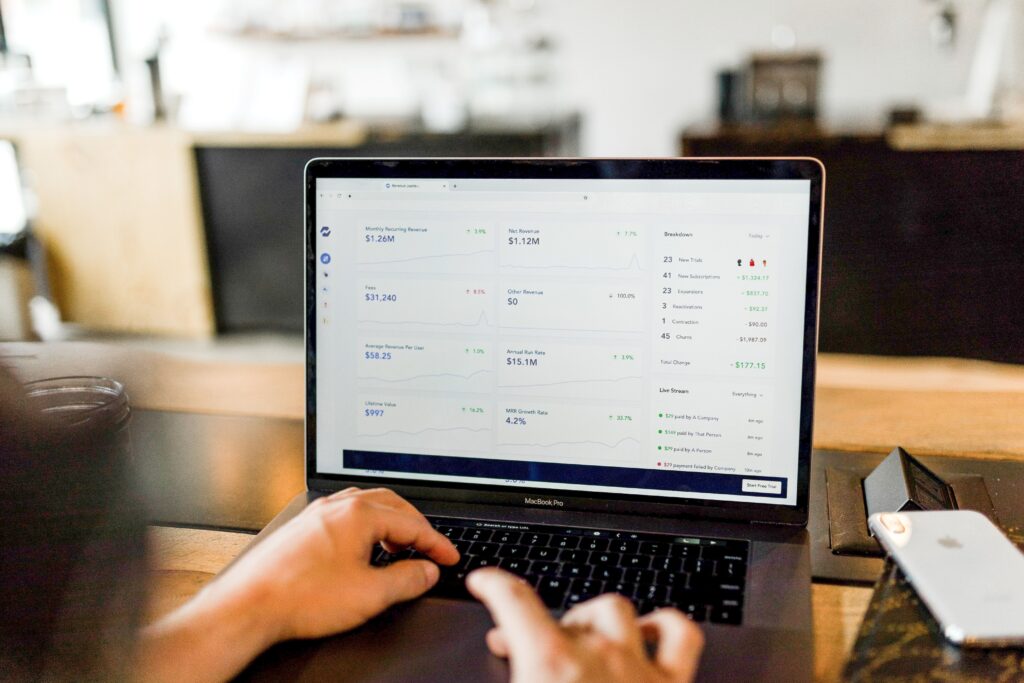 eCommerce is like a puzzle with evolving solutions over time. Every new technology, trend, and competitor can impact your online store, which means you can't stop and settle for what's working in the here and now. As your digital commerce partner, we deliver proven solutions to future-proof your e-commerce efforts, which means happier customers, more conversions, and greater ROI. We work with many local businesses in NJ and can work with clients nationwide in today's digital-driven economy. Whether you are located in NJ, NY, PA, or in any other state around the country, contact Growrush Digital for the best ecommerce management services to grow your online business.